Karina (Nursery Manager)
● Years of experience in childcare: 18 years
● Why you love working in childcare: I always wanted to work with children from a very young age. I love seeing a child develop throughout their time with us and meeting important milestones like walking or potty training, and then seeing their personalities grow, wondering what they will be like as they get older. I also feel that building relationships with the family is so important; we may be the only source of support to them and they are trusting you with their child; when you hear how much they appreciate what we do, the positive impact we've had on them and their child, it makes it all worthwhile.
● Favourite quote: 'An ocean breeze puts the mind at ease'
Jen (Assistant Nursery Manager)
● Years of experience in childcare: 11 years
● Why you love working in childcare: I love being able to have the opportunity to be a child again, seeing the world through a child's eyes and being allowed to be silly. I love watching the children grow and develop, learning what's right and wrong and being an impact on future lives. No two days are the same, each day is different, and you never know what is going to happen.
● Favourite quote: 'You only live once, but if you do it right, once is enough'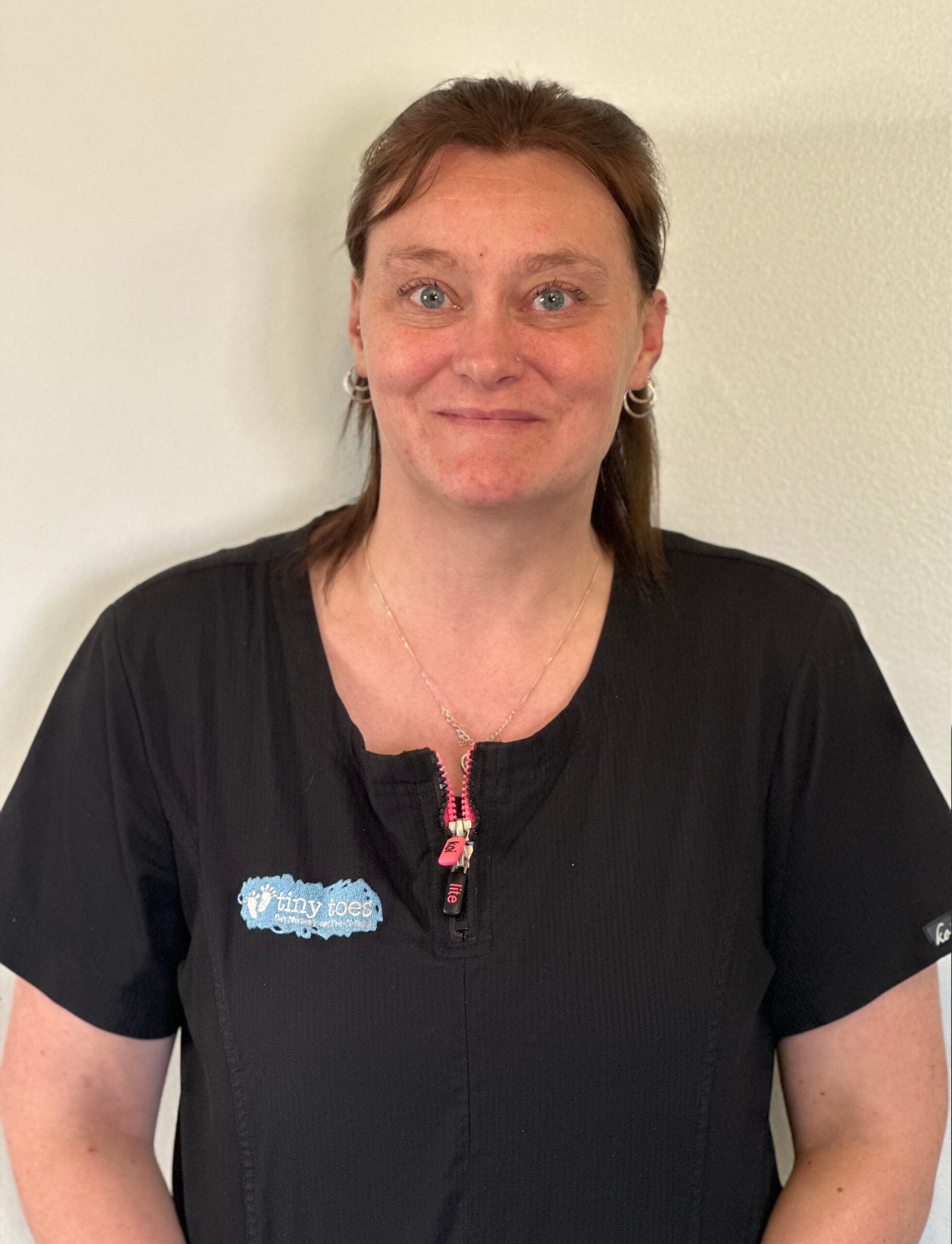 Kerry (Deputy Manager)
● Years of experience in childcare: 18 years
● Why you love working in childcare: I love working with children because they are always surprising you, whether it be with what they say or how quickly they pick up new skills. But mostly, I love watching their personalities grow.
● Favourite quote: 'My story isn't over yet;'
Hannah (Deputy Manager)
● Years of experience in childcare: 6 years
● Why you love working in childcare: I've been working with children for 6 years and I love to watch them grow and watch their little faces shine with joy. To know that I am encouraging their journeys with learning and developing is what makes the job so rewarding. I have worked with all ages and can say I love them all
● Favourite quote: 'Always be mindful, grateful, positive, true and be kind'
Our management team, practitioners and support teams distinguish themselves through their passion for working with children, commitment and diligence. Our team are sensitive to the individual needs of each child, their cultural and family backgrounds, and their developmental stage of learning.
We have a system where an appointed 'key person' looks after your child all day, every day and is responsible for meeting the needs of each child in their care and responds sensitively to their feelings, ideas and behaviour. They are responsible for keeping and updating your child's development portfolio, planning for their individual needs and ensuring they are happy and safe.
All staff members have a DBS background check before commencing work with us and undergo the Child Protection course provided by Hertfordshire County Council. Selected staff are also qualified in Paediatric First Aid and Behavioural Management.